So happy to have a guest post today from none other than the great Pearl & Clasp a leader in the bridal industry for wedding accessories! Be sure to visit their website here & take advantage of their great July discount of 25% off & use the Code JULY25OFF!
Many brides who are in the midst of wedding planning feel torn between embracing classic wedding styles and practices and opting for styles or party elements that will put their own personal, modern stamp on the special day. Fortunately, in today's day and age, brides can have it all, by putting modern twists on classic wedding fashions. Here are some ways in which you can put your personal touch on wedding traditions that you aren't quite ready to toss away with the bouquet.
Restring Grandma's Pearls
If you want to wear heirloom jewelry on your special day but aren't thrilled about its outdated style, you're not alone. Fortunately, most jewelry can be recreated so that it merges the sentimentality of the piece with a couture look. Restringing pearls, for example, can transform a piece that is less-than-gorgeous into one that you'll treasure forever, both because of its significance and because of its style. A long single strand of pearls can be changed into a shorter double or triple strand, or into a trendy necklace and bracelet combo. Alternatively, if you have other heirloom jewelry such as gold or gemstone pieces, you can have them melted down and reformed into a different piece. It won't be as inexpensive as restringing pearls is, but it will likely be worth the effort and expense.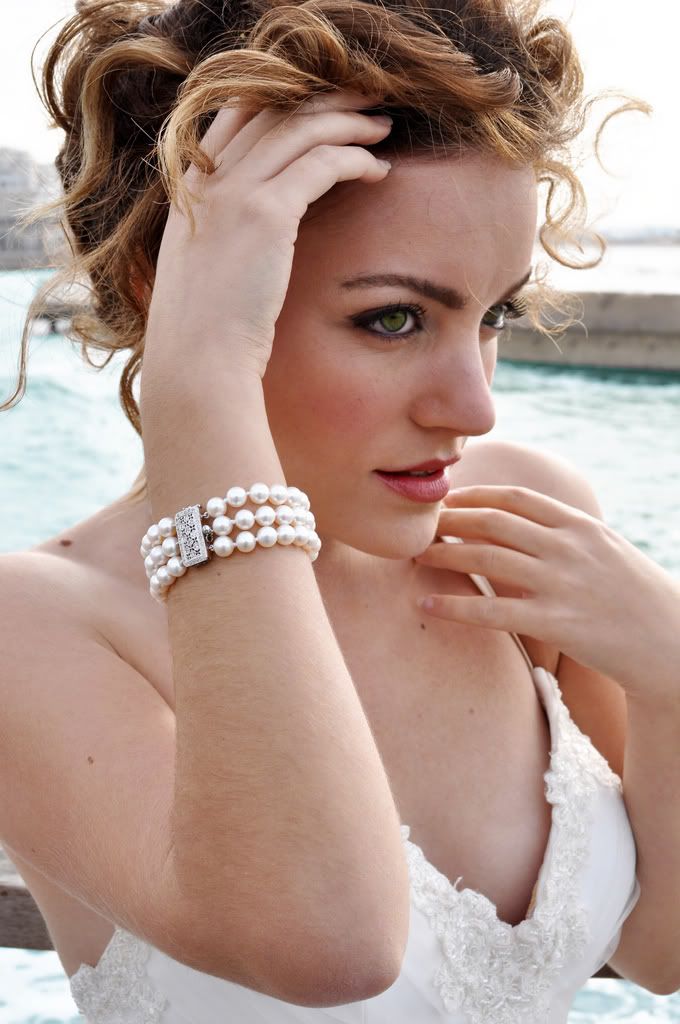 Long gone are the days in which the bridal party had to wear fashions similar to the bride's; today's brides should dare to be different, and should consider mixing and matching different styles. If you can't choose entirely between classic and modern styles, why not enjoy the best of both worlds? Bridesmaid gowns with a traditional style will look fantastic in photos, especially when contrasted against a couture wedding gown, and will really give the bride a unique way to stand out. Alternatively, the bridal party can wear trendy gowns, while the groomsmen can escort them wearing traditional tuxes, making a unique style statement.
The
ve
il is thought to be the oldest wedding tradition, as it dates back to the biblical times of Rachel and Jacob's wedding. But just because Kate Middleton chose a traditional long and lacy veil doesn't mean you need to! If you're looking for a modern twist on a traditional veil, skip the lace, and have your veil embellished with pearls or rhinestones to complement your wedding gown or jewelry. Or, choose an ultra-short birdcage veil attached to a small headpiece or fascinator, which will not only be extremely chic, but will avoid the discomfort associated with longer veils.
When planning your wedding, there's no right or wrong, and there's nothing inappropriate about mixing traditions with today's trends. It's your special day, and you should be able to enjoy all of your favorite wedding styles and traditions!