Everyone has heard of fashion designer extraordinaire Vera Wang but did you know that she has a line of bridesmaid dresses and wedding dresses at
David's Bridal
?
These dresses are less expensive, but they are definitely not any less beautiful!
The Fall 2012 White by Vera Wang collection will be out later this month but here is a sneak peek of her latest creations.
Perfect for the southern belle who wants a classic ball gown style dress, this dress also features a gorgeous bow detail that ties the halter neck.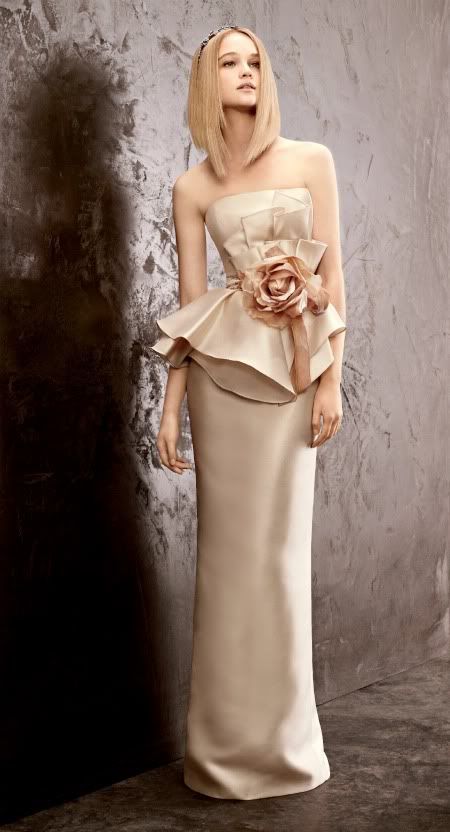 For the bride who wants a non-traditional look, this champagne gown with feminine flower detail is ideal.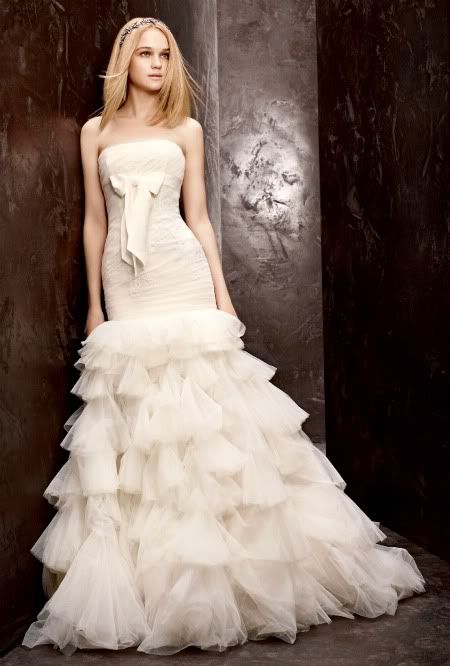 This dress combines the best of both worlds with its mermaid style. A sleek, figure hugging top half joins a voluminous skirt made of ruffles.
This gorgeous dress is a simpler style, with a fitted bodice, tulle skirt, and beaded belt.
You can look for these dresses and more to debut later this month, as well as new dresses from the White by Vera Wang bridesmaid dress collection. Which style is your favorite?