Merry Maps
, creates chic, informative hand-drawn maps that make perfect save-the-dates, invitation enclosures, or gift bag additions. The attention to detail not only make a usable map for your guests but also an adorable keepsake!
I recently asked Daley who is the designer of
Merry Maps
what makes her adorable hand-drawn maps unique & here is what she shared....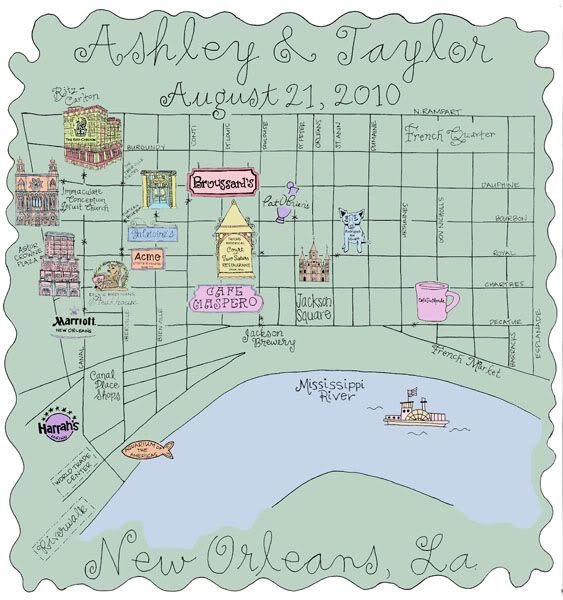 *All my maps are drawn to scale, and are actual functioning maps. This not only makes the map a keep-sake, but it ensures the guests can navigate easily from location to location.
*Cost: I want to make my maps and invitations as affordable as possible. So that most budgets can afford a unique and creative touch to their big day. One reason I am able to do this, is because I just provide the artwork. This way the customer can find the best deal on printing and is able to have her local invitation or event planner make sure it is consistent with the rest of her event
*Detailed: I feel like my illustrations are unique and accurately depict the building or location.
Thank you Daley for sharing your maps! I absolutely adore them and the passion that Daley has for her custom creations! For more information on Merry Maps visit her website
here
,
Follow her
on Twitter & Be Sure
to Like
Merry Maps on Facebook!