I adore these great DIY utensil wraps, that are a perfect pop of color and style for a wedding reception sushi action station or tablescape. These can be constructed by using fabric remnants for a smaller guest count, or purchase yards of fabric for larger guest counts. A fun project for a "Maids Night In" or can be a design add on with your wedding stylist.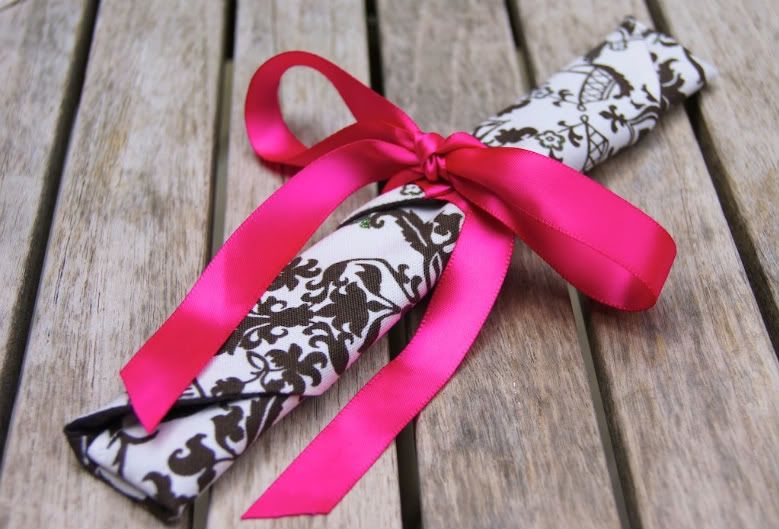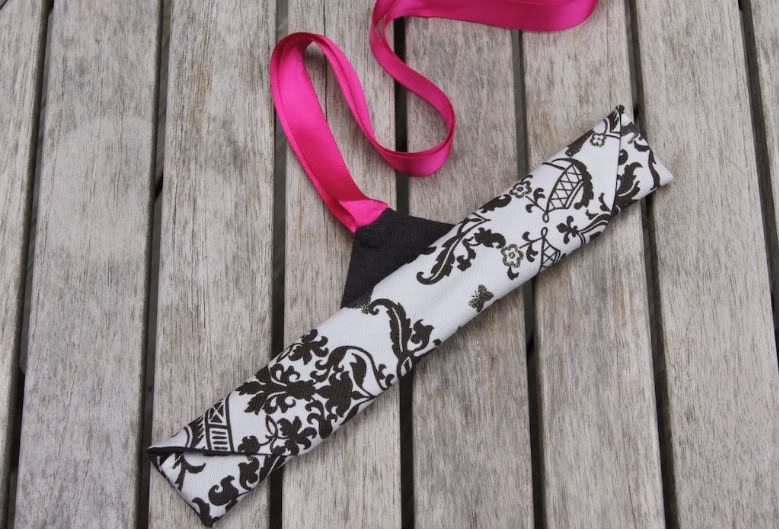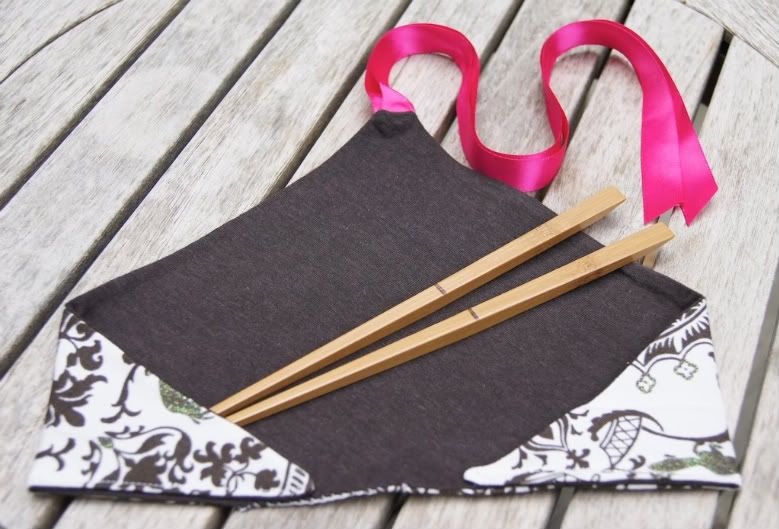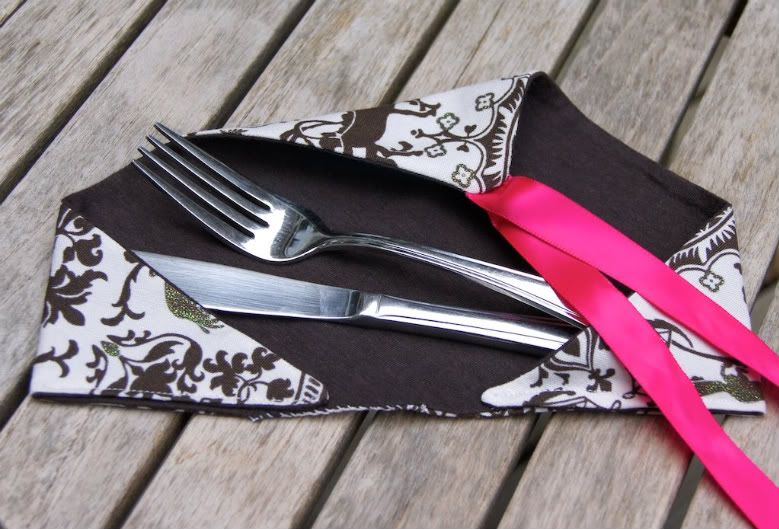 DIY Instructions:
1. Cut two right angled triangles out of your desired fabrics. The equal sides (what does one call those sides? Umm, not the hypotenuse! Or is that too math-y?) should be about 30cm / 12" long.
2. Pin the two triangles together, right sides facing in. If using ribbon, fold in half and pin folded end to the centre point of the triangle. Ribbon should be sandwiched between the two pieces of fabric. (You want the folded part to end up on the inside after stitching.)
3. Stitch around outside of triangle. Leave a large enough space in the sewing to turn triangles right side out.
4. When stitching is complete, turn right side out. Press.
5. Hand stitch opening in triangle. Press.
6. Fold in the corners without ribbon. You'll probably want to measure your chopsticks while doing this to make sure they'll fit in the finished product. (Ours is 9" / 23cm wide with corners folded in). Press, pin and sew the corners down.
For a pictorial how to, go
here
!