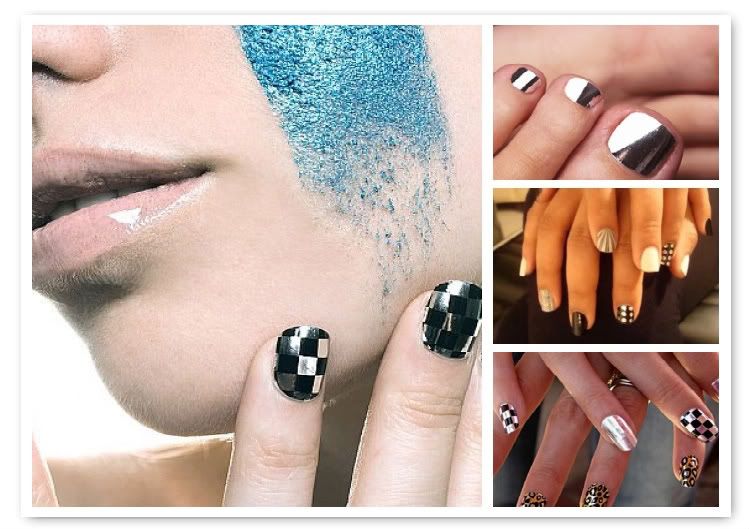 What do Beyonce, Real Housewives of Atlanta, Victoria Beckham & Pink all have in common? They all rock Minx nails.....
What's a Minx?
A Minx is a sexy, confident, naughty but fun individual who lives every day like it is a big, ripe juicy apple ready to be bitten. A new and glamorous way that lets women (and men!) extend fashion to their very fingertips.
What exactly is Minx? Minx is a solid film with an adhesive back that is heat activated. The heat gives Minx the conformability to fit over the compound curves of nails and seals it onto the nail bed. Minx is brewed in North County, San Diego, California. The patent pending proprietary material Minx is made of can be easily removed with heat by either the manicurist or the client.
If Minx is applied and removed with heat can I go into a hot tub wearing Minx?
Yes, when applied correctly Minx has a waterproof seal that will not release until the seal is broken by lifting the edge with a finger nail or object such as an orange stick.
How long does Minx last?
It depends on several factors; the most important being proper application. The norm being 1-2 weeks. Minx does not chip, it may wear slightly at the free edge of the nails that are heavily used but will not wear any further.
How long does it take to apply Minx?
With practice you should be able to apply Minx in the same amount of time you would apply nail polish. (includes base coat, two color coats and a top coat)
How long does it take to dry?
Minx requires no drying time. When you are finished the client can leave immediately. Because Minx is a dry coating there is no smudging.
I am dying to try Minx Nails!!! I love the look of them & it would be a fun pampering session to try with Bridesmaids! This is definitely for the edgy bride that wants to make a statement for her wedding or a fun outing for the Bachelorette party!
Nashville Brides there are 2 locations that offer Minx Nail services locally:
Imagine Hair Studio 1014 18th Ave South Nashville,TN 37214 866.408.7937
What's New Hair Studio 412 Uptown Square Murfreesboro,TN 37130 615.890.5020