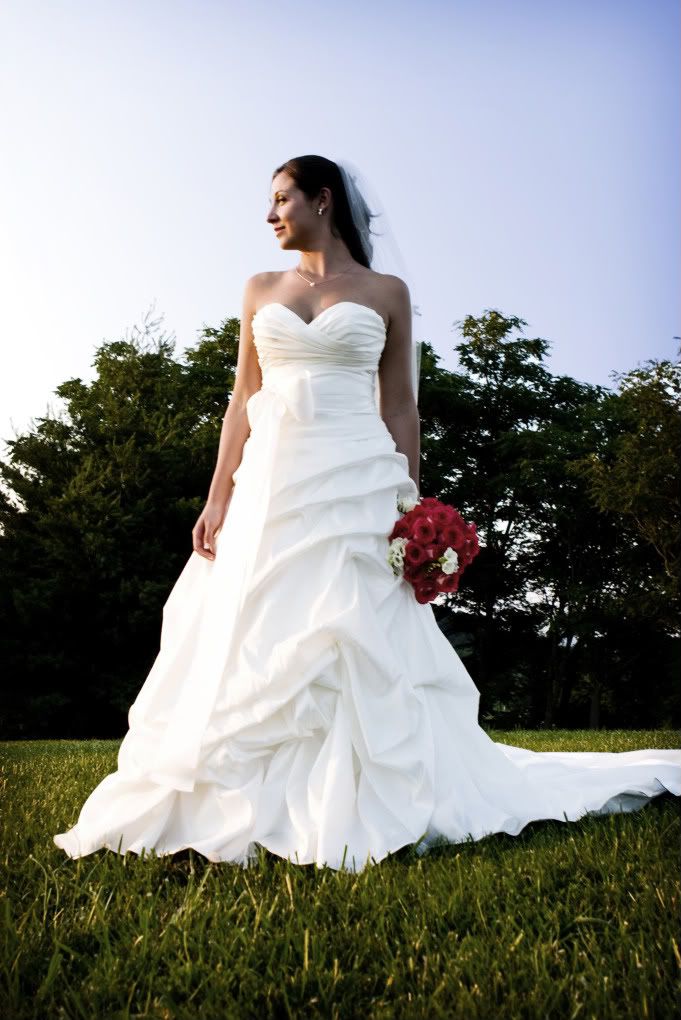 Name: MD Laidlaw
Company Name: Laidlaw Photography
Years in business: 1 ½
Location: Nashville and surrounding areas
What inspired you to start a photography business?
I started out by taking pictures of my friends, their children, etc.. I ended up shooting the wedding of one of my best friends, which was an honor. It was disappointing when the photos didn't turn out very good. I was passionate about photography, but skills weren't lining up with the artistic prodigy in my head!
I put it on the back burner while pursuing other interests. Shortly after, my husband had suggested that I pull my camera back out and try again. He apparently saw potential in my garbled creative expression (Thanks, honey!)
I realized that I wasn't going to become a better photographer simply by holding a camera and wishing upon a star. That's when I came across Gray Photography (AMAZING wedding photographers, by the way!). They conduct workshops to help improve aspiring as well as professional photographers in the area. The workshops I attended took my passion and ability to a completely new level. As my work became better, I started getting more jobs, and as I started getting more jobs, I realized that I enjoyed every second of a photo shoot, a bridal session, or a wedding day. It didn't feel like just a job to me. It felt like FUN! That's when I decided to open up my own business.
Where do you find your inspiration?
Everywhere! I think other photographers would agree with me on this. You start to see everyday life through the lens of a camera and feel the intense need to capture every moment, every scene, and every object. I also find my inspiration in Oreos dipped in milk. Seriously.
Outside of photography what are some of your favorite things to do?
I love to read, drink coffee, and harass my husband mercilessly (don't worry, he loves it too!)
What is your favorite moment in a wedding or bridal shoot?
I had to sit and think about this response for a few moments. This is such a GREAT question but very difficult to answer! There are so many amazing moments during weddings and bridal shoots that it's honestly hard to pick only one. But as I sit here, one moment during the wedding ceremony continually pops up in my mind. The bride has walked the entire length of the aisle and the groom has finally seen his future after 24 hours of separation, she turns from her father once they receive his blessing, gives her bouquet to her Maid of Honor and then reaches for her almost-husband's outstretched hands. In that split second, you can see both sets of hands trembling right before they grip onto each other as if they would never let go. I love the truth that is evident in those quivering fingers. I believe that's the point in time when they both comprehend the reality of the union they are entering into. That's the second when they realize the words they are about to repeat aren't just words, but truly a promise of the devotion and love they hold for one another. In that second, no longer is she worrying about her hair nor he about the length of his tux. In that one moment, they are joined physically for the last time as individuals and for the first time as one flesh. It's amazing.
Name 1 thing you can't live without?
Oreos dipped in milk. We have a special bond. I've never had to give them up, and the hairs on the back of my neck stand up at the thought of never eating them again.
What qualities or words of advice would you give new brides in selecting a photographer?
Words of advice: Pick the BEST photographer for you! Personality matters just as much as talent and creativity. You'll want a photographer whose personality compliments your own so that when you work together, you'll create the best product possible! Don't skimp financially on this part of your wedding. I'm a firm believer of staying within a budget, but if you need to forgo the sushi bar so that you can afford a better photographer, DO IT! You'll never remember what Aunt Fran said about the shrimp spring rolls but you'll always remember how stunning you looked in that perfect dress in the ideal lighting holding a bouquet of exquisite flowers that only a beautiful photograph can remind you.
Personal endorcement - I had the pleasure of working with MD a couple of months ago! I participated in a benefit photo shoot where all contributions went toward a wonderful
mission trip
. Well, MD was my photographer, and she totally made me feel comfortable & it really was a fun shoot! MD has an amazing personality & creative edge & I can't wait to work with her on a wedding!!
Nashville brides I know you will love working with MD, check out more of her
amazing work
!